Arts For Idaho is funded by memberships and donations. Please help us advocate for arts funding in Idaho.
Membership levels:
Guarantor ($1,000)
Benefactor ($500)
Contributor ($250)
Sponsor ($125)
Donor ($75)
Supporter ($50)
Friend ($25)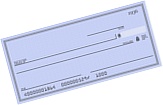 To pay by check, click

to fill out the Membership form.
Mail to:
Arts For Idaho
PO Box 2143
Boise, Idaho 83701
Your membership support will help us continue our work. Thank you!